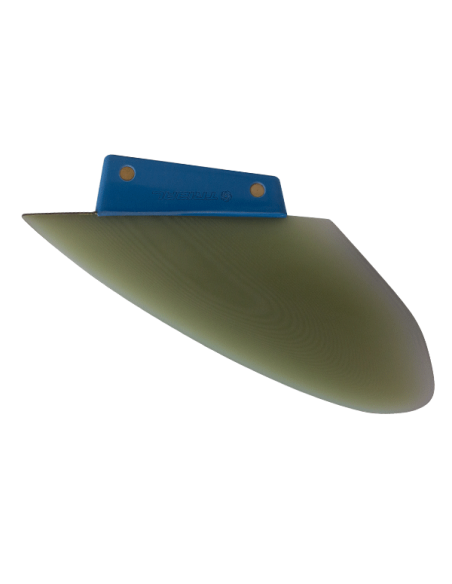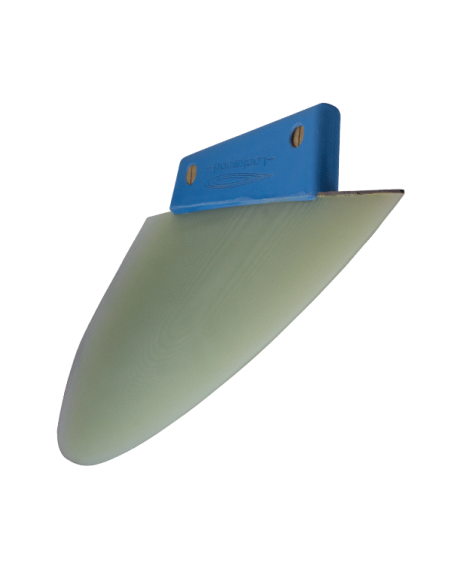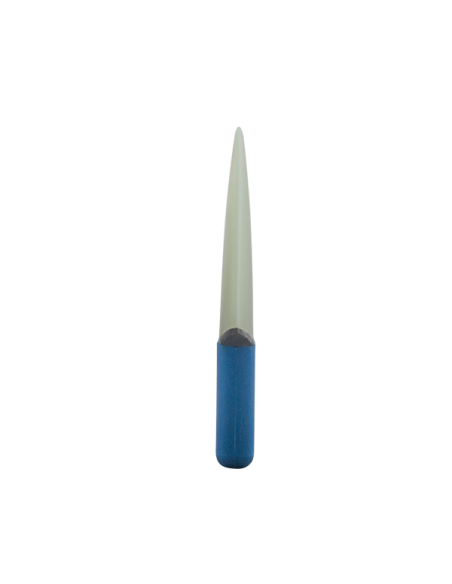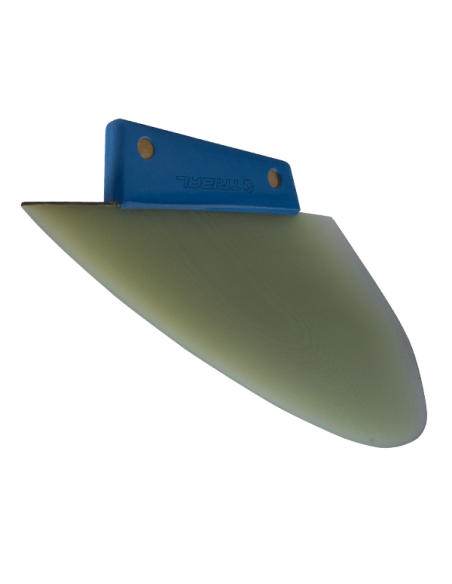 The reality for many of the fast local venues is seaweed. It is essential to have a fin that sheds weed, yet still lets you unleash the potential of the flat water and wind available… We have introduced a totally new and unconventional concept in weed fin design.
SHALLOW WATER WEED CHALLENGE
From the instant classic Weed Speed Series, we have developed the specialised shallow water range for our riders who are gifted with access to dead flat water afforded by shallow seaweed beds, or areas where sandbars can have shallow spots that would cause other fins to dig in and cause a crash.

We looked at the locations, and the requirements to suit this style of sailing afforded by shallow seaweed beds. The challenges include the extra drag and erosion when cutting through surface type seaweed, starting in shallow water where the fin is likely to drag along the bottom, and the extreme rake causing problems with balance and power. We engineered the fin to simultaneously consider these constraints, and the design shape is unique as a result.
The original Delta offers the highest resilience to debris of any of the Tribal range, with extreme tip rake, thickness for both durability and stiffness, and surface area to increase usability at lower speeds (upwind, or in lulls). The Delta Sym was developed for similar conditions, but with slightly less rake- so we could reduce the surface area and decrease drag as a result.

For locations with thick and heavy weed, where getting started is potentially an issue or leading edge drag is substantial, the Delta is the one to go for. If you are confident in starting, and going upwind with slightly less powerful fins, and the weed is not always covering the surface, the Delta Sym has the potential to hit top speeds with less drag. Both designs have been successfully tested in moderate conditions to >45 knots.
OUTSTANDING LOW-END POWER & RESISTANCE TO SPIN-OUTS
The designed-for-purpose foil profiles deliver outstanding low end power and resistance to spin-out, with unmatched recovery behaviour. This means you can run a much shorter fin for the same amount of power, but with drastically reduced drag and increased confidence to push at speed. We have achieved this despite running extreme rake angles towards the tip - higher than with other brands - to give you more weed penetration capability and efficiency where it counts, with a tip shape that doesn't dig into the ground when you have to start really shallow.
The designed-for-purpose foil profiles deliver outstanding low end power and resistance to spin-out, with unmatched recovery behaviour.
SAIL SIZE
10
9
8
7
6
5
4
BOARD WIDTH
VOLUME
FIN SIZE
80-90
125+
75-80
120-125
24
24
22
70-75
115-120
22
20
20
18
65-70
110-115
20
18
18
60-65
100-110
18
23
23
55-60
90-100
16
16
14
14
45-55
75-90
14
14
12
12
40-50
50-75
14
12
12
12
Discipline

Freerace
Freeride
!!Prices in the table below are INCL. VAT!!
Image
Combination name
Quantity
Price
Add to cart